About the Sponsored Team Series: Dizzy Pig Sponsored Teams are professional competition BBQ teams that depend on Dizzy Pig seasonings to flavor their meats. Getting the judges to give the entries high scores is the name of the game, and we asked Old Town Smokers to tell us a little about what they do to achieve success.
The Old Town Smokers' Story
Your Team Is…
Hello world! I am Dave Robbins, pitmaster of Old Town Smokers. We are a good-timing team based out of Alexandria, Virginia. Our team slogan is "GOOD FRIENDS. SLOW COOKING. COLD BEER." and we do our best to live that dream.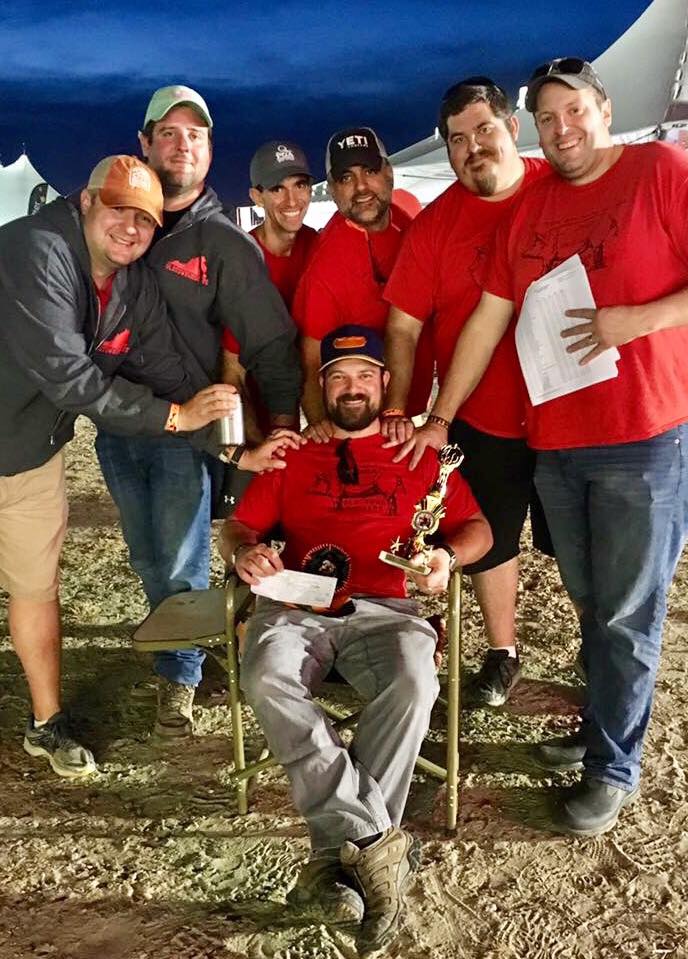 Your Team Members Are…
We have a big, fun team! Many of us met 15-20 years ago at the College of William & Mary. Another common thread is our hometown of Old Town Alexandria, VA.
A big team means big fun so typically it's more the merrier. We now have satellite team members in Charlotte, Boston, Louisville & NYC who join us frequently.
How long have you been competing?
2018 is our fifth year together, and we have competed in about 20 competitions in the Mid-Atlantic region.
Favorite Dizzy Pig rub?
We have benefited from Dizzy Pig Seasonings long before sharing vows and making our relationship official.
We like to layer our rubs and often use Dizzy Dust and/or Crossroads on pork shoulder. We like Tsunami Spin and Raging River on chicken and ribs. On beef, we like Cow Lick and Red Eye Express.
A couple favorites for home are Raising the Steaks on chops and Fajita-ish on poultry.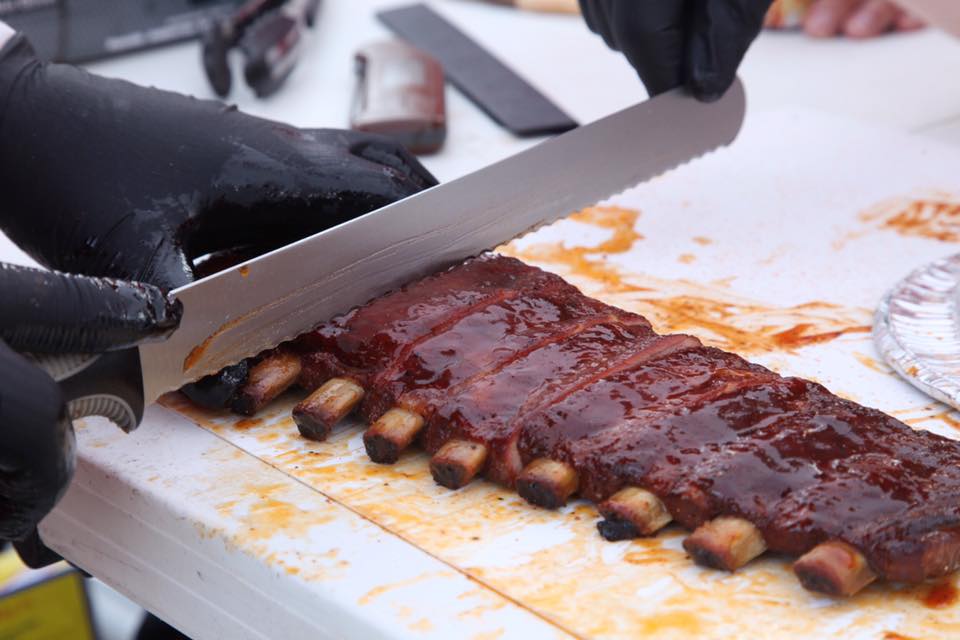 What's your competition BBQ process like – before, during, and after?
During contests, we divide up primary duties by specialization. We have a sauce-guy, a pitmaster, a timeline specialist, and a hype guy (our cheerleader!), for example. We try and cross-train these responsibilities to keep it fresh and keep growing as a team. When new team members or guests join, they typically start with responsibilities such as "carry the heavy water jugs" or "empty the stinky trash" or "make the drinks cold", but that's fun too!
We love our BBQ cookers as well and have a hard time playing favorites. That means you will catch us switching up our cookers at competition all the time. This may not be the best technique for winning, but it's a great technique for staying in love with BBQ. We started with a Weber Smokey Mountain and continue to use it alongside the Big Green Egg, Rec Tec Pellet Grills, Humphrey Pint, Stumps Baby XL, UDS, Spitts & Pitts Offset, Grillworks, Camp Chef, Backwoods Party & a Carson Rodizio. We also have a team member that has built many smokers including large offset rigs and a gravity feed. Watch out, if you learn to weld, the sky is the limit! All you need to get into competition BBQ though is a cheap smoker so don't let that scare you.
What's your success record like?
We have had some success on the BBQ trail including 25+ top 10 "calls" but our proudest award is the Spirit Of BBQ, which we won at the National Capital BBQ Battle in Washington DC. We love this award because it reminds us that BBQ is fun and is meant to be shared and celebrated.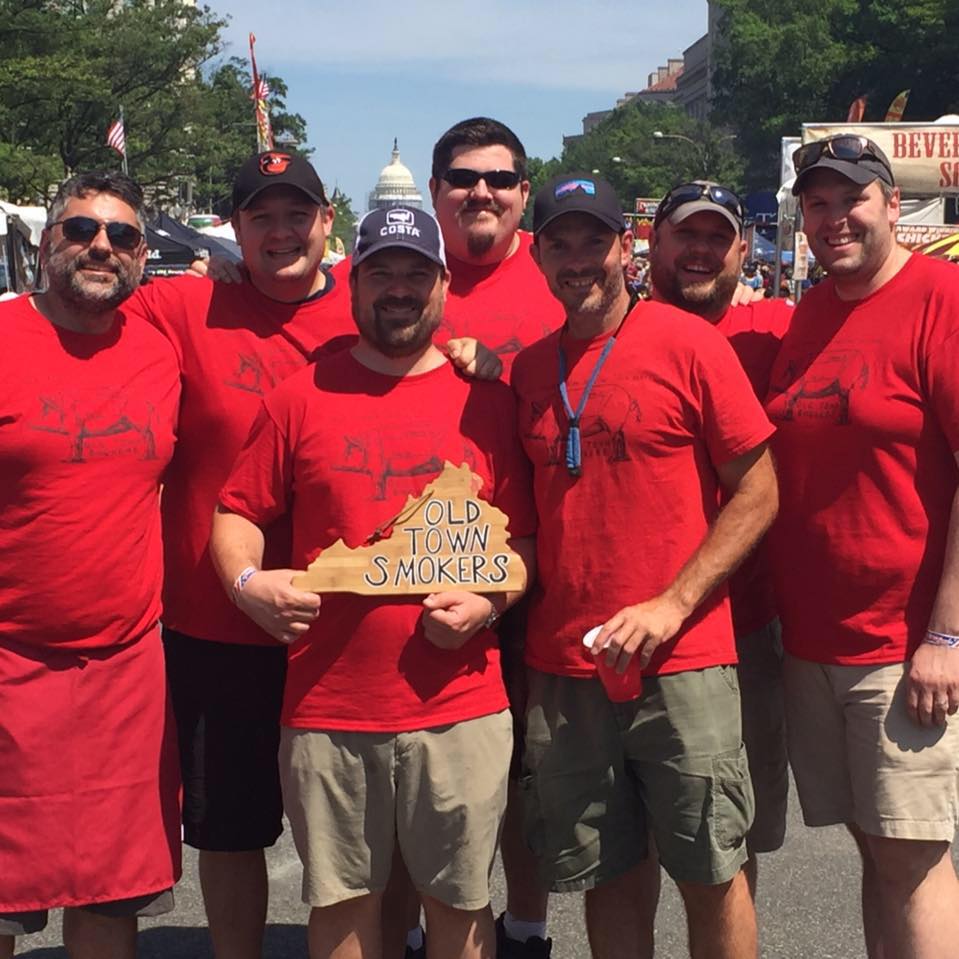 Typically, the most successful BBQ teams win through repetition and careful refinement of recipes. Newer BBQ teams, like us, have an empty palate and the sky is the limit. We have benefited from classes taught by experienced teams such as Dizzy Pig, 3EYZ, Aporkalpyse and Old Virginia Smoke. These have been invaluable growth opportunities as well as great networking events to make new BBQ friends and acquaintances.
We are very grateful for the support of Dizzy Pig. They are a huge part of our BBQ program. We also benefit tremendously from our butcher Let's Meat on the Avenue (where you can buy Dizzy Pig Seasonings!) and our friends at catering mainstay Rocklands BBQ and Northside10 restaurant.
One of our dreams is to help teach an intro to competition BBQ class where we can get more people involved in the BBQ community so keep your eyes peeled for that someday!
Want to follow our BBQ fun? You can find us online here: