Food Hacks & Tricks using Dizzy Pig Seasonings
Dizzy Pig enhances almost anything that hits your tongue.
We've got tons of recipes to keep you busy, but our Hack section inspires. Our friends and customers tell us when they dizzcover a use that might be uncommon, simple and effective, or, just surprisingly good.
Enjoy our Dizzy Hacks.
Random ways of using our seasonings that you may have not thought about.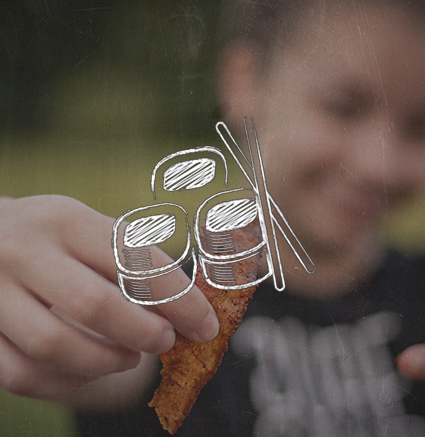 Add Dizzy Dust to jalapeño poppers
Pineapple Head makes an addictive and irresistible pig candy (candied bacon), with Raging River a close second
Roll Bisquick sausage balls in Dizzy Dust before baking
Mix Pineapple Head with cream cheese, crushed pineapple and top with chopped pecans for a tasty spread
Mix Bombay Curry-ish onto hummus for a great bump in flavor (see our Curry-ish Hummus recipe)
Roast chickpeas and season with Bombay Curry-ish or Mediterranean-ish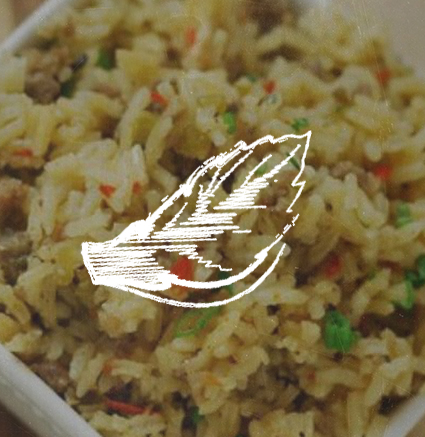 Mix Mediterranean-ish with olive oil and vinegar for a quick and delicious Italian salad dressing (see our Italian Vinaigrette recipe)
Mix Dizzy Dust with melted butter and brush onto biscuits
Use Raging River to season pan/oven-roasted potatoes
Season rice with Tsunami Spin, Swamp Venom (see recipe for Cajun Dirty Rice), or Peruvian-ish (see our Yellow Rice recipe)
Red Eye Express is the bomb on mini red skin potatoes
Add Pineapple Head to hush puppy batter
Mix Game On! into gravy for biscuits & gravy
Press Tsunami Spin into homemade naan bread before cooking
Use Raising the Steaks as garlic bread seasoning
Add Happy Nancy to a box of cornbread mix and call it your "specialty"
Add Bombay Curry-ish to potato salad
Mix Pineapple Head into fruit salad
Use Mediterranean-ish in pasta salad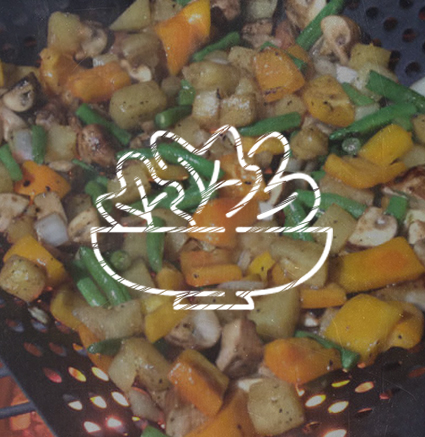 Sprinkle Tsunami Spin on mushrooms before or after cooking (see our Grilled Mushroom recipe)
Veggies stir-fry tastes great when seasoned with Raising the Steaks and Shakin' the Tree (see our Wok Veggies recipe)
Season your broccoli casserole and steamed veggies with Shakin' the Tree
Pineapple Head is great on cooked carrots, fall vegetables (e.g. sweet potatoes, butternut squash), or fried plantains
Use Pineapple Head on grilled asparagus for a sweet and spicy taste.
Sprinkle Red Eye Express onto roasted butternut squash
Spray sweet potatoes with Duck Fat Spray and toss with Pineapple Head before roasting
Spray potatoes wedges with Duck Fat Spray and toss with Crossroads before roasting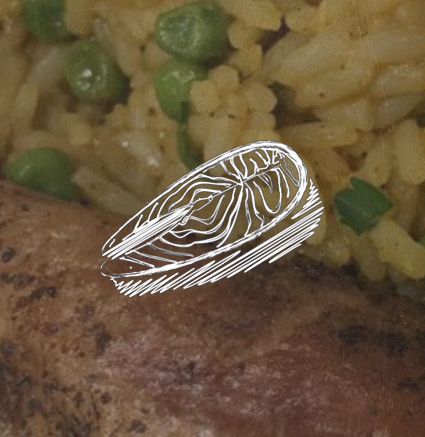 Cow Lick is the perfect beef chili seasoning
Use Fajita-ish on a brisket for making brisket chili
Notch up the spice level of a pot of chili with Swamp Venom or Ghost seasoning
Mix Spicy Dizzy Dust with melted butter & breadcrumbs and use as topping for baked mac & cheese
Mix Cow Lick with Fajita-ish for a tasty pork tenderloin
Use Jamaican Firewalk or Swamp Venom as a dry rub for sweet and spicy chicken wings
Many of our seasonings are fantastic on burgers – we're fans of Cow Lick, Red Eye Express, and Bayou-ish
Put Raising the Steaks on any sort of fish for a rich, intense flavor
Use Shakin' the Tree or Tsunami Spin as seasoning in 'dredging' flour (for chicken, catfish, etc.) (see our recipe for Panko Chicken)
Rub chicken wings in Pineapple Head, then toss in sweet Thai chili sauce
Throw some Game On! into your favorite stew recipe
Sprinkle Mediterranean-ish on pizza before and/or after cooking
Use Bayou-ish to make authentic Louisiana-style etouffee
The combination of flavors in Bayou-ish is superb on pork chops
Mix Raging River, Bombay Curry-ish, Tsunami Spin, Red Eye Express, Happy Nancy, or Shakin' the Tree into tuna & chicken salad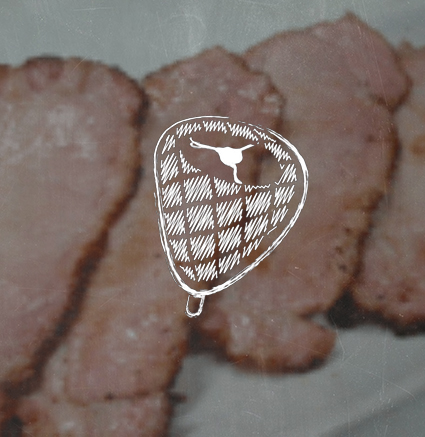 Elevate the humble breakfast eggs with any of our seasonings – Cow Lick, Happy Nancy, Fajita-ish, Red Eye Express, etc.
Make your bacon in a pan in the oven and sprinkle Swamp Venom over it before cooking
Use 2 tablespoons of Mediterranean-ish per pound of ground pork for great sausage (add some extra salt, and use sugar or maple syrup if you want a sweeter sausage)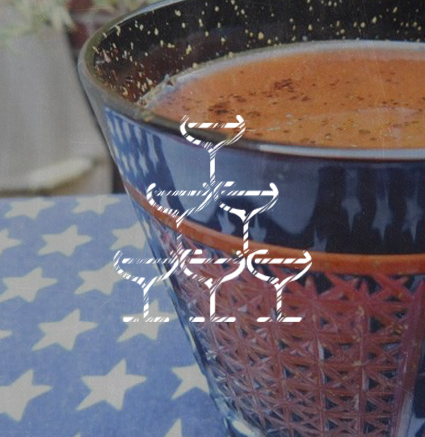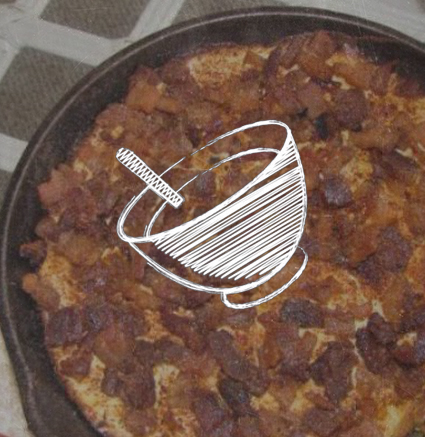 Mix IPA with sour cream and horseradish for an amazing sauce to serve with beef! (see our Maryland Pit Beef with Creamy Hopradish Sauce recipe)
Shakin' the Tree and Mediterranean-ish goes perfect with, and totally jazzes up, tomato sauce
Mix Fajita-ish with mayo for homemade spicy mayo, or Bayou-ish for homemade cajun mayo
Mix Peruvian-ish into sour cream to top off baked potatoes
Add about a tablespoon of Tsunami Spin to a 16-oz container of sour cream for a quick and delicious veggie dip
Sprinkle Mediterranean-ish or Raising the Steaks into olive oil for a delicious bread dip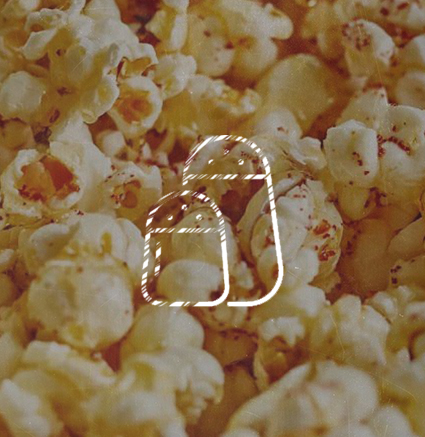 Keep a salt cellar or grinder of Cow Lick on your table and use instead of salt and pepper
Use any seasoning blend to make compound butter
Sprinkle Cow Lick onto fresh sliced tomatoes – it's even more amazing on homegrown tomatoes
Sprinkle Salt-Free Dizzy Dust into a bag of kettle-cooked potato chips and give it a shake, better than bbq chips!
Jazz up popcorn with a sprinkle of any of our seasonings, such as Dizzy Dust or Crossroads for a barbecue flavor and Pineapple Head for sweet and salty
Sprinkle Tsunami Spin or Shakin' the Tree over a bowl of ramen
Sprinkle Raging River directly onto store bought lox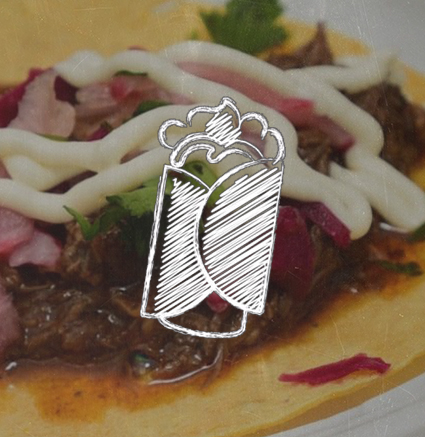 Use Fajita-ish in place of taco seasoning mix, no MSG
Use Mediterranean-ish instead of Italian or Greek seasoning
Use Salt-Free Dizzy Dust or Salt-Free Raging River when brining to keep your salt level down
Combine multiple Dizzy Pig seasonings together for a different flavor profile – e.g. mix Jamaican Firewalk with Raging River to spice up the sweeter rub
At Dizzy Pig, flavor is what we do best. Period.