JOIN US IN PERFECTLY SEASONED AND SAUCED HOG HEAVEN
It's DizzyFest, the annual celebration of good eats cooked up on a Big Green Egg right here in Virginia.
With a spirit of deepest appreciation, the Dizzy Pig gathers with our club members, BGE enthusiasts and fans of fresh ground flavor to cook and eat up.
We kicked off our first fest in Fall 2011, mirroring the much-loved EggFest that began in Atlanta, and have been going strong ever since. We pull in at least 300 attendees at each fest, with more than 20 cook teams to delight taste buds and push the boundaries of this unique type of grilling.
Our cook teams travel from as far as Texas, Minnesota and Nebraska, and the dishes are more creative than you (or we) could ever have imagined. Think Krispy Kreme grilled cheeses, Pork Belly Banh Mi, quail eggs, scotch eggs, venison biscuits & gravy. Have we seen a pig head roasted on the Big Green Egg? Why, yes … yes we have. Thank you for asking.
You may be the lucky winner of a
Big Green Egg Mini Max!
For DizzyFest 16 Tasters and Demo Egg buyers, we will have a drawing for the following giveaways:
Grand Prize:

BGE Mini Max ($659 Retail value)

2nd Prize:

$100 Gift Card to the Dizzy Pig BBQ Supply store

3rd Prize:

$50 Gift Card to the Dizzy Pig BBQ Supply store
Please note
: For adults only. You must be present to win
So don't wait to reserve your spot, either as a taster or a cook team, and bring home a demo Big Green Egg at a discounted price.
Reserve Taster Spot Sign Up to Cook
Read on for more details.



Discounts at Dizzy Pig BBQ Supply Store



3 Ways to Participate in DizzyFest: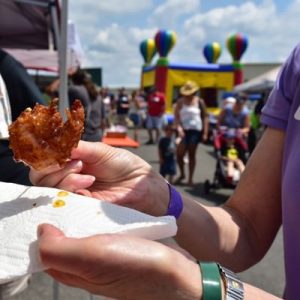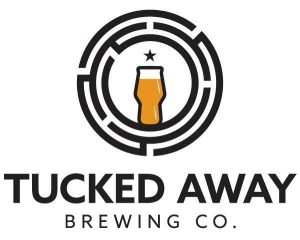 REGISTER FOR DIZZYFEST TASTER MEMBERSHIP
Enter Hog Heaven to sample hot-off-the-grill food creations from over 20 cook teams and cast your vote for your favorite team. Sway to live music as you relax with family and friends, old and new. Grab a cold one from Tucked Away, our beer vendor for this DizzyFest. What a great way to end the summer and welcome the fall.
Register today as membership tickets are limited.

Taster Hours:
10AM – 4PM (ish)


Cancellation Policy
:
Tickets are non-refundable. You may gift membership to a friend.
PERKS OF A DIZZYFEST TASTER MEMBERSHIP
Admittance to DizzyFest (Free for children 12 & under)
One entry to drawing for DizzyFest giveaways
Swag Bag of goodies to tote around with you
Free Rub Voucher of your choice, redeemable in our Dizzy Pig BBQ Supply store
You must present your coupon and voucher to redeem.

PURCHASE A DEMO BIG GREEN EGG

What are Demo EGGs?
Demo Eggs are Big Green Egg cookers that are gently used for one day during DizzyFest. Limited quantities of each size are available, so reserve yours early.
Want to recreate the tasty creations you encounter at DizzyFest?
It's never been easier. Fans looking to purchase a BGE may lay claim prior to the festivities and cart home a demo Big Green Egg at a discounted price. Make sure to talk to the cooks and get your favorite recipes to go along with it.
Demo Egg Perks & Details

Free Admission to: DizzyFest (for two) and
One entry to drawing for DizzyFest giveaways


Free Dizzy Pig Seasonings:
Sample pack and 8oz bottle(s)

Demo Egg Pickup Hours:
4:45 – 6PM on 9/17/22 (after DizzyFest)

FIRE UP A FLAME AND COOK

Join our esteemed league of extraordinary chefs and cook at the next DizzyFest. Cooks and their teams are the fest's heart and soul, arriving early to cook up. Reservations for cooks are first-come, first-served with a wait list for backup interest. Don't miss your chance to dress (meat) and impress (the crowd)!
Each taster member will be able to cast one vote for their favorite cook team. The team with the most beads is the winner of the People's Choice Awards and will receive a fantastic prize. Oh, and bragging right for the whole year!
Cook Team Particulars
A team includes up to four people and they receive a free entry into DizzyFest. Each team is expected to cook sample-size servings for the tasters. We expect over 300 attendees who will be here to taste the wonderful creations from the cooks.

Arrival Time:
Setup starts at 7AM


Chef Hours:
Cooking Starts at 8AM and Ends at 3PM
Once signed-up, if cancelling your commitment to cook arises, please alert the Dizzy Pig event coordinator as soon as possible. DizzyFest's heart and soul is the food that the cooks make, so please don't commit if you think you might have to cancel.
Sample DizzyFest Schedule
| | |
| --- | --- |
| 7am | Cooks arrive and set up |
| 8am | The lighting of the EGGs® |
| 10am-3pm | Cooking, eating and being sociable |
| 10am | Dizzy Pig BBQ Supply store opens. Take 10% off most goods***(see exclusions) |
| | |
| --- | --- |
| 11:00 am | New EGG® Owner demo by Chris Capell |
| 3 pm | The extinguishing of the EGGs® |
| 4:45-6 pm | EGG® purchase pickups |
***Exclusions: Class/event tickets, and gift cards
Accessibility Note:
Dizzy Pig BBQ Supply has front parking with a loading and unloading area, sidewalks, and accessible restrooms. Our store and event room are fully accessible. There is a single small step leading out to the patio, where portions of some event/classes do take place.
Please note that DizzyFest is a special, annual event that primarily takes place in the back of our facility on paved asphalt. Some of our customers choose to set up tents for personal use in the grassy areas. We will have a parking attendant and be fully staffed on this day, so please reach out to any member of our team for assistance before or during the event.