Dizzcovery Grilling Classes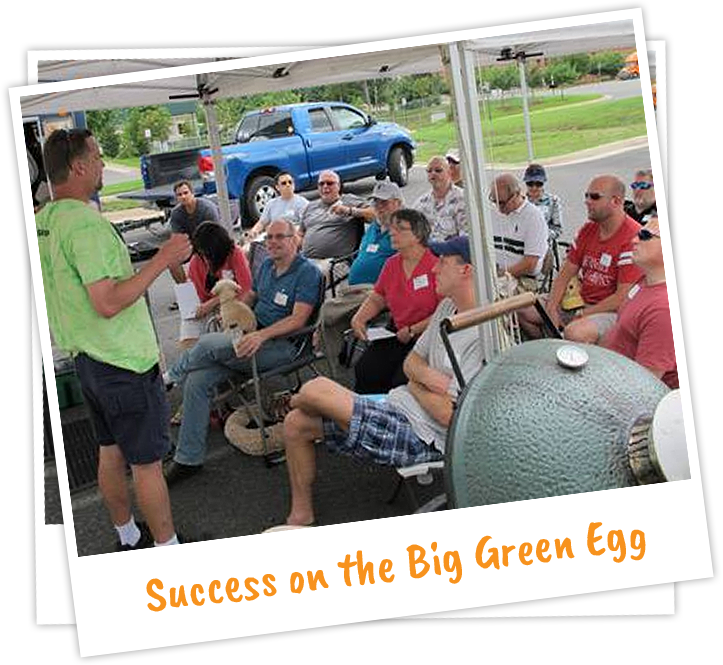 Fulfilling our Quest
To bring the BBQ gospel to you
We've guided hundreds of folks through the proper cooking techniques of barbecuing and grilling, watching them blossom into true food disciples. It's our passion to pass on our know-how, so you can light the flame and cook excellent food, every time.
Our goal is not just to teach you "recipes", but to focus on giving you the tips you need to become a better cook that can handle any situation.
Founder Chris Capell, 15-time Kansas City Barbecue Society (KCBS) circuit grand champion, is here to do just that, so don't wait to book your spot today.
The Dizzy Pig Flavor Store is now Open
Dizzcovery classes are on hold until we are settled in our new space. Keep an eye out for more information on our new class schedule.
If you haven't subscribed to our newsletter yet…
Sign up today to receive updates and discount promotions.
Upcoming Classes
If you're in the area, stop by for the freshest seasonings and supplies
No classes are scheduled at this time
Dizzy Pig is our Featured Seasoning Line
We decided we wanted to be "The Grilling Destination" in our area. With that you have to offer a great variety of product, which means having a featured seasoning line. Dizzy Pig is just that, our Featured Line! We started slow to see how it would go and order the top 6 sellers with sample packs. Well, it was such a hit it quickly went from 6 to 8 to 12 to the full line within months. Our staff loves it, we use it in our demo grills and that's the driving force of it becoming successful! We love working with Chris and his staff and being able to support a small local business. So it's great to see their product come into the RSCs!!!
Ben Banyasz
District Manager/Co-Owner
Sneade's Ace Home Center
Calvert County, MD
Dealer-Sneade's Ace
I have made Dizzy Pig a staple at our store
I have been cooking at our store in Madison, MS every Saturday since 1998. When Dizzy Pig came out with their products I tried them at the store using my customers and employees as 'Guinea Pigs'. Everyone loved the fresh flavor of the Dizzy Pig Product. I have made it a staple at our store and my customers are always excited when a new flavor comes out.
I always like to cook a dish with the new products so that all can try the seasonings. I have to confess that my own personal favorite at my home, is a combination of Mediterraneanish and Bayouish on everything from Scrambled eggs to Pizza.
Keep up the Quality my friends! We all love the Seasonings!
Mr. Tommy
Madison Fireplace & Patio
Madison, MS
Dealer-Madison Fireplace & Patio
We thoroughly appreciate the partnership
As a brick and mortar retailer of grill lines such as Big Green Egg, Weber, Traeger, and Portable Kitchen it is easy to offer our customers quality and an unparalleled customer experience. Yet, that experience does not stop when the grill is delivered. We need quality products to provide both during and after the sale. We believe that our vast selection of rubs and gourmet items allow our customers a unique shopping excursion.
I must say that without a doubt Dizzy Pig is our most complete line of rubs with flavors to suit even the pickiest eater. We thoroughly appreciate the partnership with Dizzy pig and their pursuit of BBQ flavor perfection!
Tony Powers
Co-Owner
Intown Ace Hardware
Decatur, GA
Dealer-Intown Ace
These rubs have sold extremely well
At our stores since we opened in 2011. Chris (Dizzy Pig founder) is basically a neighbor and consistently provides a fantastic product. Their service is top notch as well and if we ever have any type of hiccup with an order, they take care of it immediately. Their company philosophy is closely aligned with Ace's.
Craig Smith
Co-owner
Twins Ace Hardware
Fairfax, VA
Dealer-Twins Ace