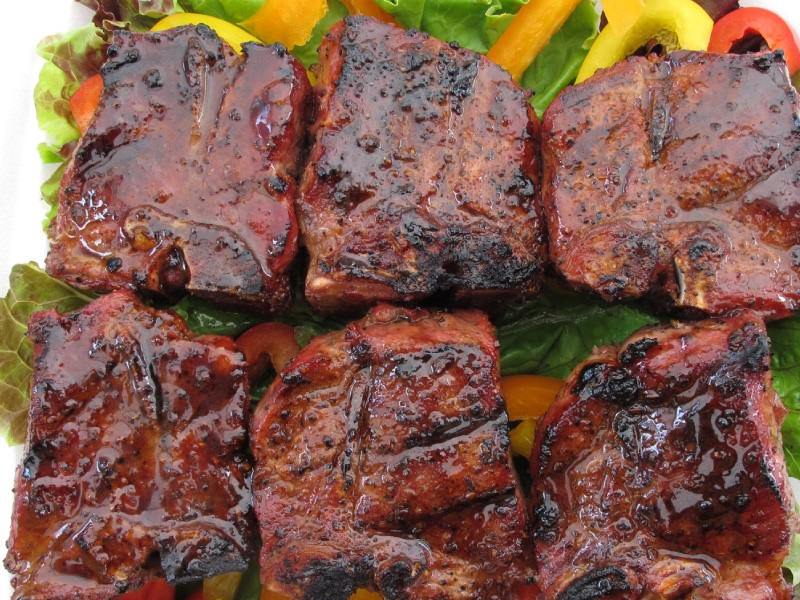 Steaks and Roasts Class – Jun 2022
June 11 @ 10:00 am - 2:00 pm
Think you could never prepare steaks, roasts and chops just as well as a steakhouse? Think again. If you live in Northern Virginia or surrounding areas, this is the class for you. Come on down and learn all about steakhouse-quality cooking on the Big Green Egg.
Related Events
Why Go Out When You Can Dine In, Steakhouse Style?
Our outdoor grilling classes are famous for teaching you how to make delicious food, at home, to the delight of your family and guests (without having to secretly order barbecue and bring it in through the back door.) Now you can go beyond roasts and chicken, asparagus and salmon, and step right up to the steakhouse plate.
Searing for flavor is a key part of the taste experience, but how do you ensure you cook the meat to your desired doneness? You already know that getting the perfect flavor crust on your meat while at the same time cooking the inside perfectly is a challenge, and now you'll finally get an answer. We'll be demonstrating several different methods to help you achieve meat nirvana.
Once you learn how to cook your own 5-star meal, there's a chance you may never go back to your favorite steakhouse. But you won't know until you try, so sign up today.
On the Menu (subject to change)
Slow-Grilled Pork Loin Roast
Nuclear Seared New York Strip steaks
Reverse-seared Rib Eye Roast (Prime Rib)
Side: Chuck's Corn Casserole
ACCESSIBILITY NOTE:
Dizzy Pig BBQ Supply has front parking with a loading and unloading area, sidewalks, and accessible restrooms. Our store and event room are fully accessible. There is a single small step leading out to the patio, where portions of some event/classes do take place. Assistance is always available from a member of our friendly and helpful staff.
If you have any questions regarding accessibility before or during an event, please contact us!
More Information
Details
Date:
June 11, 2022
Time:
10:00 am -2:00 pm
Cost:
$150
Location
Dizzy Pig BBQ Supply Store
11301 Braden Dr
Manassas,VA20109United States
Phone:
703-273-3580