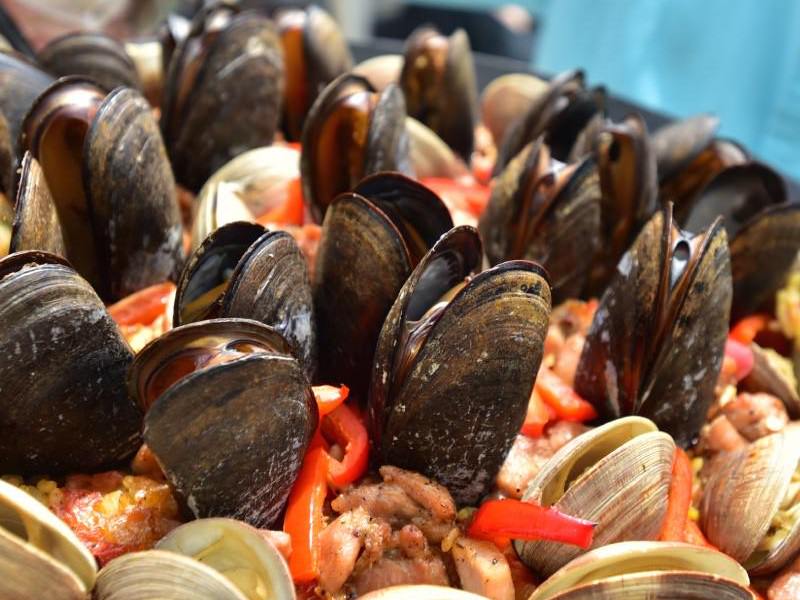 Seafood Class – Jul 2022
July 9 @ 10:00 am - 2:00 pm
The catch is in, and now you can learn firsthand how to cook it with confidence! If you're looking for a class that will turn you into a world-class expert on grilled salmon, blackened fish and more, this is the one for you.
Related Events
Nothing Fishy Here: Barbecued Seafood Like It's Meant to Be
If you've had good fresh seafood properly prepared, you know it can be a heavenly experience! But often misunderstood and overcooked, seafood is expensive, and mistakes can be costly.
In one of our most enjoyable outdoor grilling classes, you'll learn specific seafood-related skills for cooking on the Big Green Egg. We'll help shorten your learning curve with easy, delicious ways to cook grilled salmon, blackened fish, and other delectable dishes. Get ready to class things up with zingy seasonings such as lemon, garlic and even IPA. No ingredient is too quirky for us, and we're sure your guests will agree when they encounter your culinary ingenuity firsthand.
On the Menu (subject to change):
Grilled Salmon with Maple/Butter Glaze
Cast Iron Blackened Fish
Raging River Seafood Chowder
Side: Grilled Buttered Bread
Side: Wok'd Veggies
ACCESSIBILITY NOTE:
Dizzy Pig BBQ Supply has front parking with a loading and unloading area, sidewalks, and accessible restrooms. Our store and event room are fully accessible. There is a single small step leading out to the patio, where portions of some event/classes do take place. Assistance is always available from a member of our friendly and helpful staff.
If you have any questions regarding accessibility before or during an event, please contact us!
More Information
Details
Date:
July 09, 2022
Time:
10:00 am -2:00 pm
Cost:
$150
Location
Dizzy Pig BBQ Supply Store
11301 Braden Dr
Manassas,VA20109United States
Phone:
703-273-3580