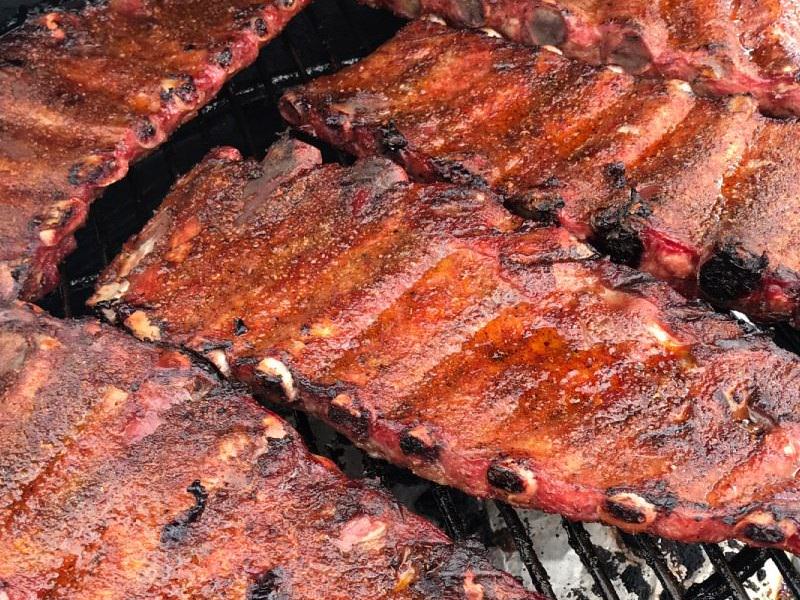 Ribs Class – Mar 2022
March 19, 2022 @ 10:00 am - 2:00 pm
Our outdoor grilling classes are popular for many reasons, not least of which is the fact that we teach you how to make old-time favorites like a true pitmaster. Our rib class is no exception. This favorite BBQ dish is even more delicious when you're cooking on the Big Green Egg, so learn how today.
Related Events
Speak Fluent Barbecue by Learning the Language of Ribs
Every true carnivore loves biting into a tender rib. On the flip side of the coin, every true BBQ cook knows how to tiptoe the fine line between mushy overcooked ribs and jaw-breaking-tough, undercooked ribs. If you're ready to be both – appreciative eater and master chef – our Ribs Class is for you. We'll give you all the tips and know-how you need to walk that line and cook up perfect ribs every time.
In about half a day, you'll learn the language of ribs – pork, spare and baby back – and how to shop for the finest specimens. We'll cover all the particulars:
Fire building
The right smoke
Temperature control
Rubs and seasonings
Cooking by feel (and spirit)
… and much more. We'll grow your rib-cooking muscle with an array of cooking techniques, so you'll leave well-prepared to tantalize taste buds with perfect ribs. If you're looking for grilling classes that will make you a star you've found it.
On the Menu (subject to change)
Dizzy Pig Competition-Style Spare Ribs
Hot and Fast Spare Ribs (on Drum Smoker)
Baby Back Ribs
Side: Chuck's Corn Casserole
ACCESSIBILITY NOTE:
Dizzy Pig BBQ Supply has front parking with a loading and unloading area, sidewalks, and accessible restrooms. Our store and event room are fully accessible. There is a single small step leading out to the patio, where portions of some event/classes do take place. Assistance is always available from a member of our friendly and helpful staff.
If you have any questions regarding accessibility before or during an event, please contact us!
More Information
Details
Date:
March 19, 2022
Time:
10:00 am -2:00 pm
Cost:
$150
Location
Dizzy Pig BBQ Supply Store
11301 Braden Dr
Manassas,VA20109United States
Phone:
703-273-3580