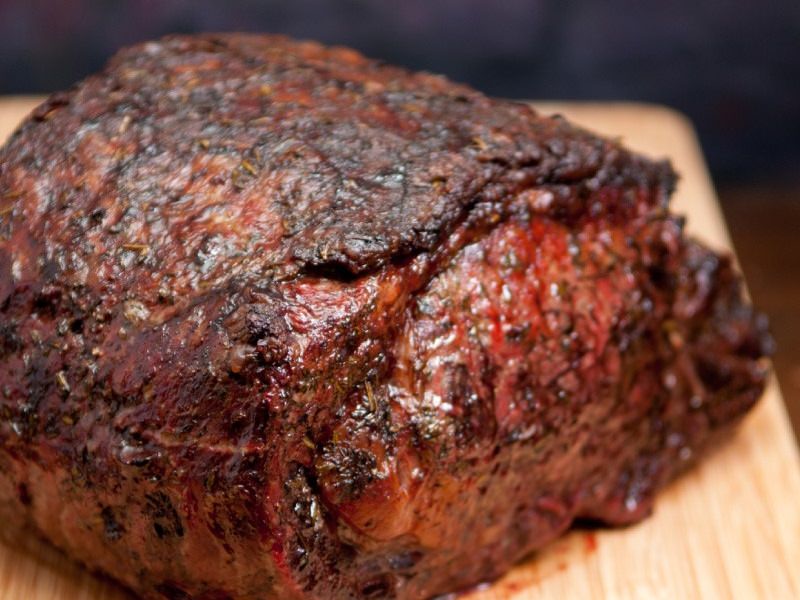 Prime Rib & Lamb Class – Dec 2022
December 3 @ 10:00 am - 2:00 pm
Nothing says "together time" like lamb or a rich, dripping prime rib. Learn to cook these gorgeous cuts of meat for the holidays, treating family and friends to a cozy meal while subtly showing off your hard-earned grill skill.
Cultivate holiday warmth with these jaw-dropping dishes
It's pretty much impossible to ward off holiday cheer when you carry a beautiful, steaming cut of meat into the dining room and set it proudly on the table. When that cut is perfectly grilled lamb or prime rib? So much the prouder.
Such cuts are expensive, however, and the last thing you want to do on a special occasion is mess up the spendy star of the show. Well, worry no longer. With our techniques in hand, you'll never again have to fear charred outsides and raw insides. You'll see first-hand how to prepare impeccably cooked prime rib and lamb, so you'll never again have to wonder how to achieve that juicy, melting effect. Not enough for you? How about we throw reverse-seared prime rib and lamb lollipops into the mix?
So forget about your intimidation and come learn the tricks needed to turn a ho-hum meal into a veritable festival!
On the Menu (subject to change)
Reverse-Seared Prime Rib (smoke-roasted, then seared)
Front seared Prime Rib (seared, then roasted>
Grilled Red Eye Lamb Lollipops
ACCESSIBILITY NOTE:
Dizzy Pig BBQ Supply has front parking with a loading and unloading area, sidewalks, and accessible restrooms. Our store and event room are fully accessible. There is a single small step leading out to the patio, where portions of some event/classes do take place. Assistance is always available from a member of our friendly and helpful staff.
If you have any questions regarding accessibility before or during an event, please contact us!
More Information
Details
Date:
December 03, 2022
Time:
10:00 am -2:00 pm
Cost:
$150
Location
Dizzy Pig BBQ Supply Store
11301 Braden Dr
Manassas,VA20109United States
Phone:
703-273-3580