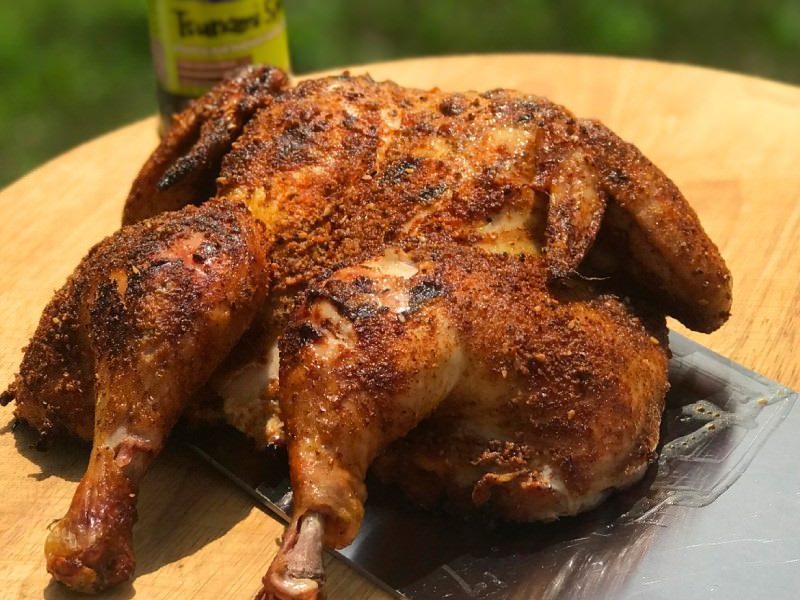 Poultry Class – Apr 2023
April 15 @ 10:00 am - 2:00 pm
Chicken is sometimes accused of being plain, while duck's just an unknown. We think both deserve more love and are here to prove it with our poultry class. Get ready to take birds to the next level with grilled duck breast, chicken thighs, whole chicken and more.
Related Events
Say goodbye to Plain Jane chicken once and for all
Chicken gets a bad rap as boring, not helped by the fact that everything apparently tastes "just like it." This marvelous meat and other feathered friends deserve more love, which is where our poultry class comes in. No longer will you have to suffer through a bland roast chicken, undercooked duck or dry-as-a-desert chicken breast.
A versatile classic, poultry provides the perfect canvas for flavor and cooking experimentation. Though its mix of white and dark meat often presents a challenge to newbies, we'll teach you the perfect techniques for grilled duck breast, grilled chicken thighs,  and grilled whole chicken.
Get ready to walk in confused and walk out the envy of your block party. From heat to temperature control, smoke to seasonings, we'll fill your head with a wealth of know-how and your heart with a new appreciation and pride for this maestro of flavors, poultry.
On the Menu (subject to change):
Slow grilled competition style chicken thighs
Smoke-roasted spatchcocked whole chicken
Grilled duck breasts
Side: Wok Veggies
ACCESSIBILITY NOTE:
Dizzy Pig BBQ Supply has front parking with a loading and unloading area, sidewalks, and accessible restrooms. Our store and event room are fully accessible. There is a single small step leading out to the patio, where portions of some event/classes do take place. Assistance is always available from a member of our friendly and helpful staff.
If you have any questions regarding accessibility before or during an event, please contact us!
More Information
Details
Date:
April 15, 2023
Time:
10:00 am -2:00 pm
Cost:
$150
Location
Dizzy Pig BBQ Supply Store
11301 Braden Dr
Manassas,VA20109United States
Phone:
703-273-3580