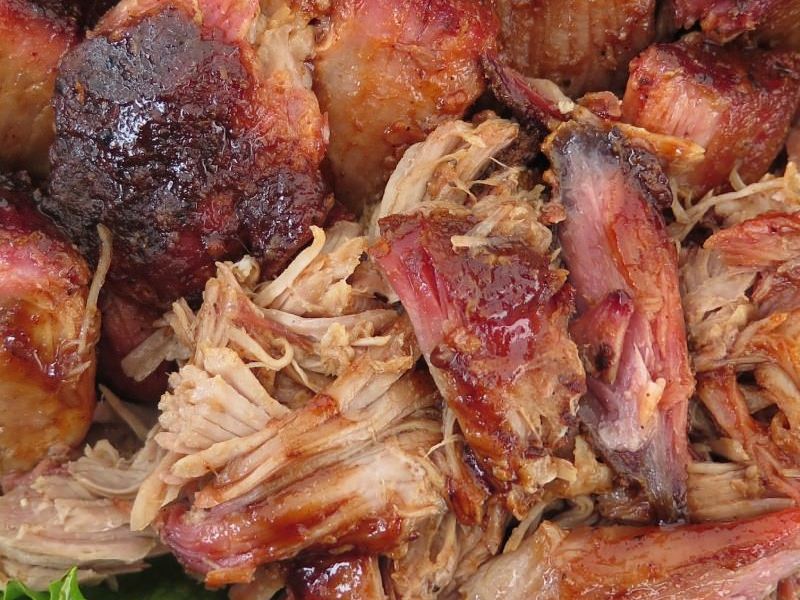 Pork Barbecue Class – May 2023
May 20 @ 10:00 am - 2:00 pm
When it comes to grilling, there's nothing we're better at than pig. It's right there in the Dizzy Pig name, after all. If you're looking for outdoor cooking classes in Northern Virginia that focus on this most delicious of animals, this is the class for you.
Related Events
Kick It with a Classic: Pork on the Barbie
Would it surprise you to learn that we're really, really good at cooking pork? After all, Dizzy Pig not only has "pig" in its name, but our competition team has literally cooked tons of pork for the pickiest judges in the world. Now we'd love to bring that skill to you. But while there's no better ingredient for cooking on the Big Green Egg, pork poses the problem of offering so many options it's hard to know where to start.
The answer? Start here. Our Pork Barbecue class teaches you how to grill up the best of the pig in style. We'll make sure you leave with confidence that you can go home and cook the classic … smoked barbecued pulled pork, cooked from the pork butt. Plus, we'll grill and smoke some other great cuts of pork so you can experience firsthand the versatility of the pig!
On the Menu
Dizzy Pig Competition-Style Low and Slow Pork Shoulder (Boston Butt)
Hot and Fast Pork Shoulder (Boston Butt)
Brined and Slow-Grilled Pork Loin
Side: Dizzy Beans
ACCESSIBILITY NOTE:
Dizzy Pig BBQ Supply has front parking with a loading and unloading area, sidewalks, and accessible restrooms. Our store and event room are fully accessible. There is a single small step leading out to the patio, where portions of some event/classes do take place. Assistance is always available from a member of our friendly and helpful staff.
If you have any questions regarding accessibility before or during an event, please contact us!
More Information
Details
Date:
May 20, 2023
Time:
10:00 am -2:00 pm
Cost:
$150
Location
Dizzy Pig BBQ Supply Store
11301 Braden Dr
Manassas,VA20109United States
Phone:
703-273-3580